STAMP DEMON //// Household Names //// Shopping Centre //// Department Stores //// Shop Direct Group //// Home Shopping Catalogues //// London Shopping Experience - Online //// Online Sweet Shops //// Parent and Child //// Online Toy Shops //// Online Electrical Shops //// Online Camping Stores //// Online Computer Shops //// Music Shops //// Online Bookshops //// Mobile Phone Shops //// Online Clothes Shops //// Online Shoe Shops //// Video Games and Consoles //// Sports and Fitness //// Online Gift Shops //// Site Index

WOOLWORTHS
---
Welcome to the Woolworths online shopping catalogue web page at STAMP DEMON. Affectionately known as Woolies,their high street department store has always been recognised for providing excellent value for money. Please read their text below. UPDATE; Sadly, we have lost Woolies on the High Street, but don't despair the name of Woolworhs has been rescued by Shop Direct Group and you can now get their great value and choice online!
Woolworths:
Woolworths Online Shopping Catalogue - Woolworths.co.uk:
"Woolworths is one of Britain's most loved retail brands, with over half a million fantastic products for families to buy online and enjoy together.
We have built the new online store around our four best loved product categories – Toys, Kidswear, Entertainment and Party.
The Woolworths online store is a fast and simple way for families to shop. Our product selection is focused on what customers want with a consistent, relevant offer and real depth of range.
To ensure that we can offer a full range of products we have developed 3 shops within one online store. Each shop has its own basket and checkout.
1) Main Shop:
We've re-launched the Ladybird brand, which will be part of our fantastic range of clothing and sportswear for kids.
The Woolies toys range was always unrivalled, so we've worked to bring back a huge range of toys for all ages with all the big name brands.
2) Entertainment Shop:
Our Entertainment shop has thousands of Games, DVDs, blu-ray, CDs and books with weekly charts and great special offers.
3) Party & Pic N' Mix Shop:
Woolworths will be the best place to find everything needed for a party; we have stocked our party shop to the rafters."
If require more details on the products and services they provide, please click on the link below:
THE LINK WAS HERE TO VISIT THE WOOLWORTHS.CO.UK WEBSITE!
Woolworths on the High Street:
"

F.W. Woolworths, a subsidiary of its US parent, was founded in the UK in 1909 as part of its parent company's global expansion plan. The first store opened in Liverpool, beginning a rapid roll out throughout the UK. F.W. Woolworth was subsequently listed on the London Stock Exchange with its US parent retaining a majority shareholding.In 1982 Paternoster Stores, the forerunner to present day Kingfisher, acquired the entire Woolworths business in the UK.
Woolworths Group plc began trading as a listed company on the London Stock Exchange on 28 August 2001 after its demerger from Kingfisher plc.
Ladybird is a childrenswear clothing brand sold exclusively at Woolworths. Woolworths acquired the Ladybird brand that clothes children age 0-9 years. Ladybird clothes are popular, modern and appealing to today's children. Ladybird is ranked third overall in the childrenswear market and the market share is 5% and growing. There are thousands of lines in the Ladybird range, which is priced competitively from £1.99 - £29.99.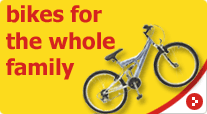 Gloss is a funky fashion collection designed specifically with tweens in mind. Aimed at fashion conscious girls aged seven to 11, Gloss is inspired by the season's hottest looks, combining catwalk and pop fashions at affordable prices without being over the top so that mums are happy too!
Chad Valley launched in 1991 in response to research that identified a gap in the market for a range of high quality, safe toys that offered good value for money. It was decided to utilise the Chad Valley brand name, which had been in existence since 1860, to create an own label range of merchandise. Chad Valley comprises an extensive range of toys and games suitable for all children from babies and toddlers to boys and girls under 8 years old.
Woolworths offers its customers value-for-money on an extended range of products. It is built around the well known Woolworths brand which is represented in towns and cities throughout the UK."
If require more details on the products and services they provide, please click on the link below:
THE LINK WAS HERE TO VISIT THE WOOLWORTHS WEBSITE!
PLEASE NOTE - Woolworths have now extended their range of Ladybird clothing online!
http://www.woolworths.co.uk affiliate program is with Affiliate Window. We no longer promote Shop Direct Group. Until they return, for alternatives please look at The Brilliant Gift Shop.
The Woolworths Catalogue is part of the Shop Direct Group
If you find a problem with this or any other page, please email us.
---