STAMP DEMON Website //// Shopping Centre //// Christmas Presents //// Site Index
Department Stores
---
STAMP DEMON'S guide to Department Stores. A selection of the finest High Street Names and the products they supply, for your perusal. Famous shops for you to visit at no extra cost!
Many of the companies listed below, will appear in a number of other categories. However, their fame warrants a page all of their own.
See these and many other well known shops at our Online London Shopping Experience.
House Of Fraser


"From exclusive brands such as Kenneth Cole and Linea to fashion renowned brands such as Diesel, Hugo Boss and Ted Baker, as one of Britainís leading premium department stores, House of Fraser has thousands of products, ranging from designer clothes for women, men and children to luxurious homeware and electicals."
John Lewis


"John Lewis is the UK's largest department store group with a network of shops stretching from Aberdeen in the North East of Scotland to Bristol in the South West of England. John Lewis has 27 department stores with over 5 million square feet of space, offering the widest range of choice available from any British retailer."
Marks and Spencer


"Marks and Spencer have over 400 stores located throughout the UK, this includes our largest store at Marble Arch, London. We also have a growing international business including wholly-owned stores in the Republic of Ireland and Hong Kong, franchises in 30 territories and Kings Super Markets in the US."
Bhs


"Bhs is known for its commitment to providing stylish fashion ranges and homewares at prices that represent outstanding value. Although Bhs - opened its first store in 1928, it has just recently delved into making its products available online."
Wilkinson Plus


"We pride ourselves on always offering the most competitive prices, with a reputation for great service in more than 280 high street stores. With the launch of our online store (www.wilkinsonplus.com), we can now offer the same high quality of service and low low prices to the whole of the UK."
MATALAN


"Matalan is a totally unique out of town retailer, committed to providing outstanding value for money. We offer up to the minute fashion and homewares at prices up to 50% below the equivalent High Street price."
Woolworths


"Woolworths offers its customers value-for-money on an extended range of products. It is built around the well known Woolworths brand which is represented in towns and cities throughout the UK."
WHSmith


"WHSmith, one of the UK's leading retail groups, is made up of two core businesses - WHSmith Retail and WHSmith News. WHSmith Retail aims to be Britain's most popular bookseller, stationer and newsagent and WHSmith News aims to be the best performing wholesaler for publishers and retailers."
HEAL'S


"Heal's stocks only the very best in modern furniture and home accessories. Most items are exclusive to Heal's, all share the high quality workmanship and attention to detail for which our name is so well known. And when it comes to product choice, Heal's is simply second to none."
Harrods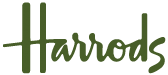 "Harrods has remained London's premier retail outlet for over 155 years, yet the fundamental ethic of selling quality merchandise and giving customers exemplary service has never been questioned or compromised. At Harrods, truly anything is possible."
Choice - "A department store on the doorstep."