STAMP DEMON //// Household Names //// Computer Shops //// Photographic Equipment //// Electrical Shops //// Site Index

hp - Hewlett-Packard
invent
---
Welcome to the Hewlett-Packard page at STAMP DEMON. Whether it's Computer workstations, desktops or laptops; cameras, software or mp3 players; Hewlett-Packard sell an enormous range of items to suit all budgets. Please read their text below.
Hewlett-Packard:
"Stanford University classmates Bill Hewlett and Dave Packard founded HP in 1939.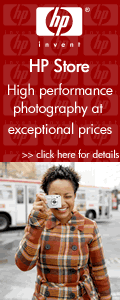 The company's first product, built in a Palo Alto garage, was an audio oscillator—an electronic test instrument used by sound engineers. One of HP's first customers was Walt Disney Studios, which purchased eight oscillators to develop and test an innovative sound system for the movie Fantasia.
For more than 65 years, HP has combined its ingenuity, engineering prowess and customer focus to help people around the world apply technology in meaningful ways to their businesses, personal lives and communities.
We engineer and design trusted, reliable products and services to help businesses and communities thrive and help people do the things they want to do so they can enjoy more of life. We focus on creating value and understanding our customers - working side-by-side to jointly develop solutions that make our customers' experience with technology more simple and manageable.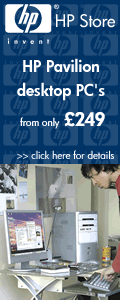 Millions of people around the world use HP technology every day. In 2005, consumers saved and shared 140 billion digital images using HP technologies. For more than 100 million cell phone subscribers, it is HP software that identifies them when they turn on their phones and that allows them to place calls. And HP powers 100 of the world's stock and commodity exchanges, including the New York Stock Exchange and 14 of the world's largest trading markets.
HP is a technology company fueled by new thinking and unique ideas about creating more valued experiences with technology. We invest $3.5 billion (USD) in research and development every year. The majority of HP's research is conducted in our business groups, developing the core products and services our customers depend on. The balance of our research takes place in HP Labs, our central research organization. HP Labs invents for the future by delivering breakthrough technology advancements in areas such as nanotechnology, color science, and social and economic systems that anticipate customer needs and provide a competitive advantage."
If you have been tempted by this, here's the link:
http://www.hp.com affiliate program is with TradeDoubler
---