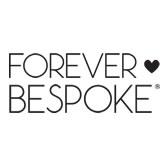 STAMP DEMON //// Shopping Centre //// Online Gift Shops //// Parent and Child //// Site Index
Forever Bespoke
---
Welcome to the Forever Bespoke web page at STAMP DEMON. Please read their text below.
Forever Bespoke:
"We are, 'Forever Bespoke' - The retail store of 'Personalised Gift Ideas Ltd'. We are a family owned business with a creative spark for providing original high quality gifts. We have a reputation for providing great customer service which goes 'hand in hand' with our passion for what we do.
How it began ...
We started in 2003 by supplying 'High End' personalised jewellery to a select few companies and websites before setting up 'Personalised Gift Ideas' (the website and limited company) in 2006. Standards were already high so we strongly believed in our ability to stand out as a personalised gifts shopping destination.
The journey ...
From living room in 2006 with two business unit moves since, we have expanded throughout a recession as well as the changing face of the internet which has seen so many of our fellow early online pioneers fall by the wayside. We have grown from a Husband and Wife team (Robert and Fiona O'Rourke) to an expanding team that includes professional design, marketing and photography not forgetting the team of skilled crafts people who operate our diverse range of personalisation machines.
2014 was dedicated to building 'Forever Bespoke' which is the perfect expression of our ever present passion for being the best we can be. 'Forever Bespoke' allows us to provide our customers with an enjoyable shopping experience on a 'state of the art' website with lifestyle images that connect with our customers on a more meaningful level than the outdated sterile images of yesteryear.
The present and beyond ...
March 2015 sees the launch of our first high quality print and framed children's nameframes. All our framed prints are either hand drawn illustrations by our own artist or designed by one of our 'In House' designers. All images are displayed to the best of our ability by utilising the skills of our 'In House' photographer. In fact, the only thing that has really changed since our early days are the great team we have built to maintain our passion for great high quality gifts coupled with a dedication to great customer service.
In January 2016 we made our intentions clear by recruiting and expanding our team to help us add more designs and products to ensure "Forever Bespoke" continues to meet our customer's expectations.
Thanks for taking the time to find out a little about us .... we hope you enjoy the experience."
If require more details on the products and services they provide, please click on the link below:
CLICK HERE TO VISIT THE FOREVER BESPOKE WEBSITE!
http://foreverbespoke.co.uk/ affiliate program is with Affiliate Window
---