STAMP DEMON //// Finance //// Loans //// Should I take out a loan? //// Debt Solutions //// Business //// Frontier Finance //// Debt Management //// Site Index

ABSOLUTE SOLUTIONS
- A S Loans
---
Welcome to the Absolute Solutions - A S Loans page at STAMP DEMON. Please read their text below.
ABSOLUTE SOLUTIONS - A S Loans:
"If you're looking for a loan for any purpose come and talk to us about your requirements. Whether you're considering a secured loan or Re-mortgage, we could help you find the best loan with the lowest interest rate and the most preferential terms available to suit your individual circumstances.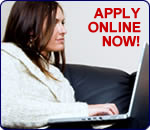 You may need to arrange a loan for a new car, a well-deserved holiday, home improvements, to pay school or university fees, or to pay off credit cards or an overdraft. Whatever you need to loan the extra money for we will be happy to listen.
Your loan can be for any purpose and your application will be processed quickly to ensure your loan is granted as soon as possible. Once your loan is granted you are free to spend the money on anything you wish.
The Process
The application process is FREE, simple and broken down into four stages:
1) Complete the application form & submit your details (we will call you within 24 hours).
2) We source from our panel of lenders the best deal available to you.
3) We call you with either an approved in principle quote or if the application is unsuccessful we will discuss alternative methods for obtaining further finance.
4) Once you have agreed to proceed our chosen underwriter will contact you to confirm the process and timescales involved in getting the loan completed.
Do you qualify?
YES is the answer. Even if you:
- Are Self employed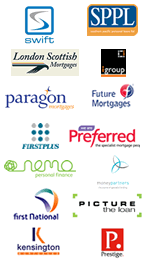 - Have CCJ's and Defaults
- Have up to and more than 6 months mortgage arrears
- Are still in pre-emption (Ex-Council properties)
- Need to borrow up to a 125% of your properties value
- IVA (Involuntary Arrangements)
- Are Bankrupt
- Want an Equitable charge
- Have another Home Owner loan
- Are looking for interest only repayment
- Have a But to Let property
Or even live in Houses, Bungalows, Flats, Maisonettes, none standard construction, low/poor value properties, etc.
Benefits of a Secured/Home Owner Loan:
- No high ERC (Early Repayment Charges on your Mortgage)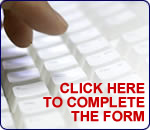 - Completion time 2 – 4 weeks
- Loans from £5,000 to any amount
- We pay for your Valuation
- No upfront fees to you
- Loans over 25Years
Questions & Answers
How much can I borrow?
This will depend upon your income and the amount of equity within your property. Some plans enable you to borrow up to 125% of your property value. Loan amounts are available from £5,000 to any amount.
What if I already have defaults, CCJs or mortgage arrears?
We have many lenders on our panel offering a diverse range of plans. This enables us to arrange finance for people in some of the most difficult circumstances.
Over what period of time can I spread my loan?
This is usually entirely up to you. Generally loans are available from three to thirty years.
Is the application confidential?
Absolutely. Your loan application is treated in the strictest confidence. We will not contact your employers, bank or any other third party without your prior permission.
Are any restrictions placed on how I can spend the money?
No, you can usually utilise the money for almost any purpose. Perhaps you want to pay off all your higher rate credit leaving you with just one manageable monthly payment. Alternatively you may wish to carry out home improvements, purchase a car, caravan, boat, conservatory or perhaps take a holiday! Wherever possible the money is yours to spend as you wish.
What if I want to settle the loan early?
Loans of up to £25,000 are governed by the Consumer Credit Act and a rebate will be given in accordance with the Consumer Credit (Early Settlement) Regulations 2004. The calculation varies between lenders for loans in excess of £25,000. Your dedicated Underwriter will be happy to discuss early settlement with you once a lender has been selected.
What if I want to move house?
Simply pay the outstanding loan balance from the proceeds of the sale or alternatively we may be able to transfer the loan to your new property.
What if I want to borrow more in the future?
Simply telephone our office and we will gladly supply you with a quotation for a further advance.
How long will the loan take to arrange?
The whole process usually takes two to four weeks dependent upon a number of factors including how quickly you can supply us with the documentation required to complete your loan.
What if my circumstances change - or if I have other questions?
As a customer of ours, you are never left without good advice. You can speak to our trained staff who draw on extensive experience of helping homeowners like yourself. So you may rely on prompt and sensitive help.
Is it safe to apply on line and will the personal details I provide be secure?
It is extremely safe to apply on-line as our web site, your details cannot be viewed by any unauthorised third party."
THINK CAREFULLY BEFORE SECURING OTHER DEBTS AGAINST YOUR HOME. YOUR HOME MAY BE REPOSSESSED IF YOU DO NOT KEEP UP REPAYMENTS ON A MORTGAGE OR ANY OTHER DEBT SECURED ON IT. THE ACTUAL RATE AVAILABLE WILL DEPEND ON YOUR CIRCUMSTANCES. LOANS ARE SECURED ON YOUR HOME.
If you have been tempted by this, here's the link:
THIS SERVICE WAS PROVIDED BY FRONTIER FINANACE!
http://www.asloans.co.uk had an Independent Affiliate Program
---