STAMP DEMON //// J D Williams Group //// Household Names //// Stamp Demon Shopping Centre //// Online Shopping Catalogues //// Online Shoe Shops //// J D Williams Catalogue //// Site Index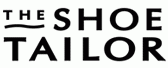 Shoe Tailor
---
Welcome to The Shoe Tailor online shopping catalogue web page at STAMP DEMON. Please read their text below.
Shoe Tailor:
"Specialists in wide fitting footwear, The Shoe Tailor provides both menís and womenís shoes and boots with a priority of style and comfort.
Sizes:
- Womenís Shoes available in sizes 4-9 with standard to EEE width fittings.
- Womenís Boots available in a choice of fittings - calf fittings up to EXTRA LARGE, and width fittings up to EEE.
- Menís footwear in sizes 7Ė12 with some styles up to 17 and a choice of two fittings Ė standard and wide.
- The site features measuring guides that are easy to understand and help customers buy the right fitting footwear."
If require more details on the products and services they provide, please click on the link below:
THE LINK WAS HERE TO VISIT THE SHOE TAILOR WEBSITE!
http://www.shoetailor.com/shop/ affiliate program is with Affiliate Window. The program has now finished. Until it returns, for alternatives please take a look at J D Williams Group
The Shoe Tailor Catalogue is part of the J D Williams Group
If you find a problem with this or any other page, please email us.
---