STAMP DEMON //// Household Names //// Music //// Shopping Centre //// London Shopping Experience - Online //// Video Games //// Site Index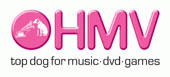 HMV
---
Welcome to the HMV page at STAMP DEMON. Please read their text below, as they are Top Dog For Music, DVD and Games.
HMV:
"HMV is the UK and Ireland's leading specialist retailer of Music, DVD/Video, Computer Games and Related Products.
The company operates around 200 stores in key shopping locations nationwide, equating to over 1million sq. ft. of trading space, as well as a successful online store operated by HMV Guernsey.
HMV's very first store was officially opened in July 1921 by the celebrated British composer, Sir Edward Elgar on London's Oxford Street. Since that time, the chain has become symbolised throughout the world by its iconic 'His Master's Voice' dog and trumpet trademark.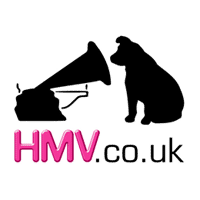 HMV is dedicated to offering its customers authoritative access to the widest possible range of recorded Music titles, DVD's and Computer Games across all formats. At 50,000 square feet, HMV 150 Oxford Street is the company's flagship and is the largest music and home entertainment store in the country, offering a choice of over 150,000 Music titles on CD and vinyl as well as comprehensive selections of DVD and Games titles.
HMV is part of HMV Group plc, which as of April 2004 operated 366 HMV stores in eight countries across Europe, North America and Pacific Asia as well as 193 Waterstones stores principally in the UK and Ireland. All of the Group's operations, both in the United Kingdom and internationally, are wholly owned.
The Group was listed on the London Stock Exchange on 15 May 2002, having been formed in March 1998 through the acquisition of Waterstone's from WH Smith Group plc and HMV and Dillons from EMI Group plc."
If you have been tempted by this, here's the link:
http://www.hmv.co.uk affiliate program is with TradeDoubler
---