STAMP DEMON //// Household Names //// London Shopping Experience - Online //// Stamp Demon Shopping Centre //// Electrical Shops //// Computer Shops //// Site Index

BOSE
---
Welcome to the BOSE page at STAMP DEMON. Please read their text below.
BOSE: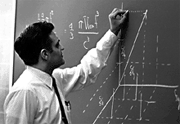 "Bose Corporation was founded in 1964 by Dr. Amar G. Bose, professor of electrical engineering at the Massachusetts Institute of Technology.
Bose Corporation built its reputation with an uncompromising commitment to lifelike sound. Groundbreaking audio achievements have resulted in historic milestones, which form the foundation for our future endeavours.
Bose is known to discerning customers throughout the world as a provider of quality home cinema, music and loudspeaker systems. Wherever good sound is needed, Bose is there.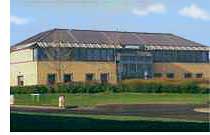 Bose UK was established in 1976 as a subsidiary of the Bose Corporation and quickly developed strong dealer networks for the specialist Hi-fi and Professional Products markets. Sales, customer service and dealer support are co-ordinated from the company's Head Office in Gillingham, Kent, which also provides technical support for all Bose products sold in the UK.
There is also a Direct Sales division based in Exeter which handles sales and enquiries for among others the BOSE® WAVE® radio, WAVE® music system, ACOUSTIC WAVE® music system and QuietComfort® 2 ACOUSTIC NOISE CANCELLING® headsets.
A strong dealer network, with outlets throughout the UK, offers highly trained staff able to demonstrate, install and service the complete range of Bose products to the highest professional level.
Bose Ireland was established in 1978, again as a subsidiary of the Bose Corporation. As well as providing a sales and service centre for Ireland and supporting an expanding dealer network, the manufacturing plant at Carrickmacross in southern Ireland produces most of the LIFESTYLE® and ACOUSTIMASS® systems systems for the European market.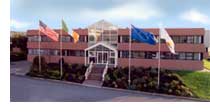 The worldwide Bose commitment to research and innovation is reflected in the quality of the products introduced to the UK and Ireland market, as well as in the standard of pre- and after-sales service available to customers in the UK and Ireland.
Today, you can hear Bose wherever quality sound is important. From the Olympic games to the Sistine Chapel. From NASA space shuttles to the Japan National Theatre. In the home and on the road, from large outdoor arenas to intimate local shops and restaurants, you can hear the realism of one of the most respected names in sound – Bose."
If you have been tempted by this, here's the link:
THE LINK WAS HERE TO GO TO THE PLACE!

http://www.bose.co.uk affiliate program was with Trade Doubler. The program has now closed. Until it returns, for alternatives please visit our Electrical Shops page.
---